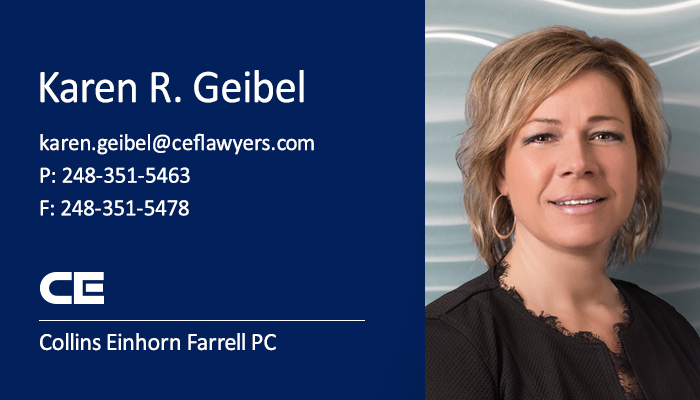 Attorney Karen R. Geibel was recently appointed by U.S. Representative Dave Trott (Michigan's 11th District) to serve on the Military Academy Nomination Panel for applicants to the United States Military Academy (West Point).
The majority of applicants to military academies such as West Point obtain nominations in the Congressional and Vice Presidential categories. The Academies also reserves a select number of cadet appointments for nominees in the Military Affiliated, U.S. Territory and International categories.
Each Member of Congress is allowed to have a maximum of five cadets attending the Academy at one time. For each cadet vacancy that occurs, the member may nominate up to 10 candidates to be considered for appointment.Vacancies occur when cadets graduate or leave prior to graduation.
Each congressional office has its own procedures and closeout dates for accepting nomination requests. However, most are based upon some combination of academic achievement, leadership performance, and athletic participation. Members of Congress nominate outstanding individuals from their states or districts who will have the best chance to qualify for appointment.
"I am honored to serve the public in such an important decision for both the applicants and our country," states Geibel.