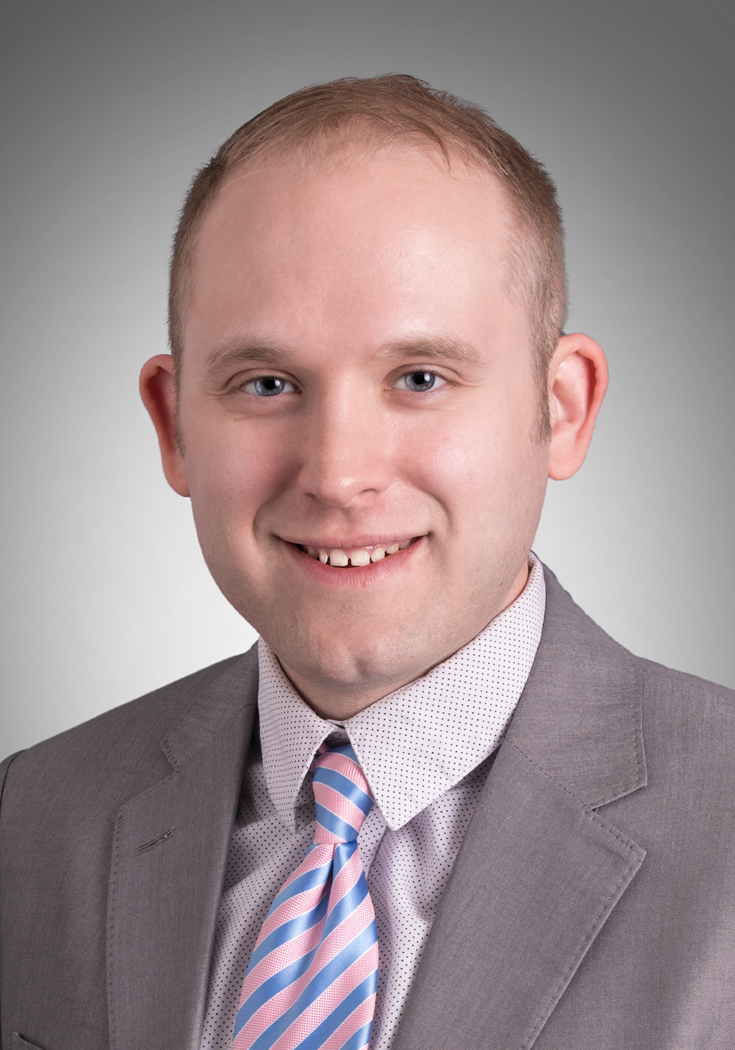 Attorney
Benjamin A. Demsky
Attorney
Benjamin A. Demsky

benjamin.demsky@ceflawyers.com

248-351-7156

248-351-7157

VCard

LinkedIn

Download PDF
Summary
Benjamin focuses his practice in the areas of general liability, insurance coverage, and no-fault claims. Before joining Collins Einhorn, he was a plaintiff's attorney handling no-fault and toxic tort cases, as well as appeals. Benjamin has achieved successful outcomes for his clients before trial courts throughout Michigan, as well as before the Michigan Court of Appeals.
Practice Areas
Credentials
Education
Wayne State University Law School (J.D., 2016)
Central Michigan University (B.A., 2012)
Admissions
State Bar of Michigan
U.S. District Court, Eastern District of Michigan
Professional Activities
Michigan Defense Trial Counsel
State Bar of Michigan

Appellate Section
Litigation Section

Secretary on Board of Directors of Pointe Media Incorporated
Board of Review Committee Member for the City of St. Clair Shores (2019)
Prominent Outcomes
Obtained a favorable jury-trial verdict in a first-party no-fault case. The plaintiff was injured while operating an uninsured motorcycle he had purchased on the same day of the accident. Though the title to the motorcycle never officially transferred into the plaintiff's name, the plaintiff still possessed the motorcycle almost 2 years after the accident and had made some changes and repairs to it. He also intended to title, register, and insure it. The jury agreed with the defendant-insurer that the plaintiff had proprietary and possessory usage of the motorcycle; he had the right to use the motorcycle for over 30 days; and, as an owner, he was required to insure it. Therefore, the plaintiff was excluded from receiving no-fault benefits under MCL 500.3113. Morlan v Auto-Owners Ins Co, Case No. 18-690-NF, Washtenaw County Circuit Court, September 2019.
First National Rehab Inc v Liberty Mut Ins Co, unpublished opinion of the Michigan Court of Appeals, issued October 19, 2018 (Docket No. 344097): Obtained peremptory reversal of summary disposition to a no-fault insurer where the trial court upheld the validity of an anti-assignment clause in the insurance policy, denied the medical provider's motion for leave to amend, and dismissed the medical provider's no-fault claim with prejudice.
Abraham v Farmers Ins Exch & US Disaster Services, LLC, unpublished opinion of the Michigan Court of Appeals, issued August 21, 2018 (Docket No. 335353):  Obtained opinion reversing summary disposition to a mitigation company where the trial court upheld the validity of a release and found no duty of care was owed to the plaintiff.
News & Insights
In a recent published decision, Griffin v Trumbull Ins Co (Docket No. 344272), the Michigan Court of Appeals clarified the proper analysis for courts faced with priority issues in no-fault actions. If a higher-priority insurer is "identifiable" under one of the exceptions in MCL 500.3114, the claimant's own insurer isn't liable for no-fault benefits under…
In Life Skills Village, PLLC  v Nationwide Mut Fire Ins Co, ___ Mich App ___; ___ NW2d ___ (2019) (Docket No. 345237), the Court of Appeals emphasized the highly factual nature of determining whether a facility provides adult foster care services that trigger Michigan licensure requirements. The published opinion is important for ascertaining whether residential…
Lauren A. Frederick and Benjamin A. Demsky obtain a favorable jury-trial verdict in a first-party no-fault case in the Washtenaw County Circuit Court, the Honorable Carol Kuhnke presiding. The plaintiff was seeking over $375,000 in no-fault benefits, interest, and attorneys' fees. The plaintiff was injured while operating an uninsured motorcycle he had purchased on the…