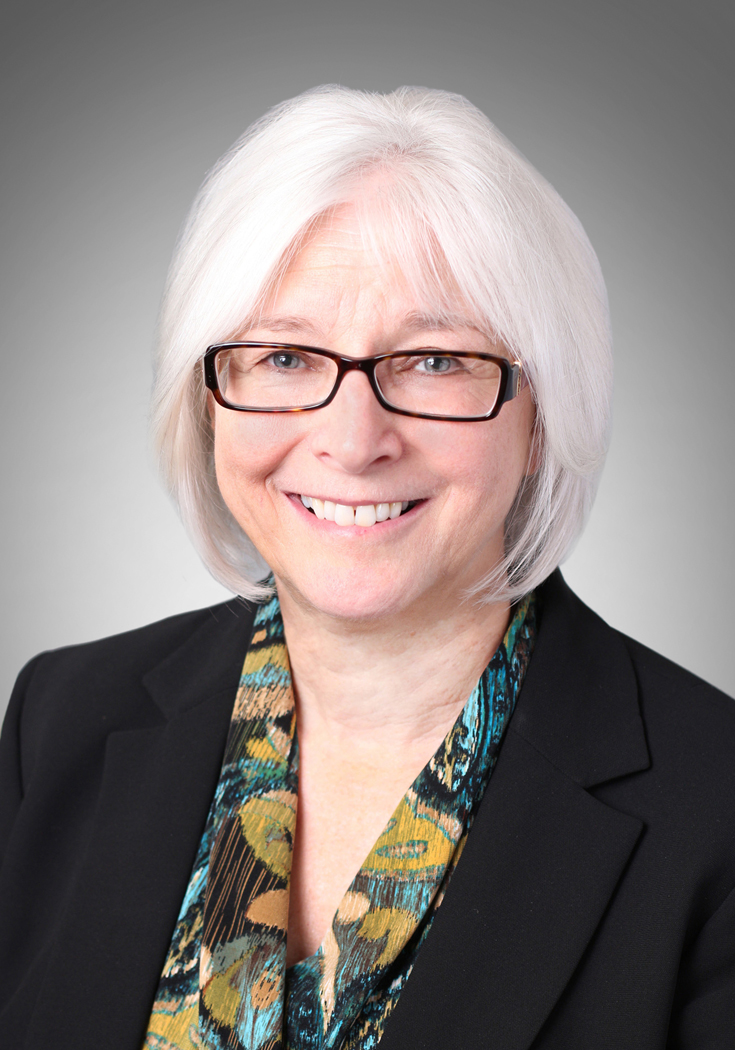 Attorney
Deborah A. Hebert
Attorney
Deborah A. Hebert

deborah.hebert@ceflawyers.com

248-351-5446

248-351-5479

VCard

LinkedIn

Download PDF
Summary
Deb entered private practice as an appellate specialist following a judicial clerkship in the Michigan Court of Appeals with the Hon. Michael J. Kelly. For over three decades, she has served as lead counsel in hundreds of appeals at both the state and federal levels, involving a wide range of practice areas, including product liability, medical malpractice, insurance coverage, Daubert, civil rights discrimination, and professional liability. In the early 1990s, Deb developed a particular interest in insurance coverage and Indemnity law and now devotes a significant part of her practice to preparing coverage opinions and litigating declaratory judgment actions.
Deb was instrumental in forming the Appellate Practice Section of the Michigan State Bar and served as its Founding Chair in 1995. Twelve years later, she assisted with the formation of the Insurance and Indemnity Law Section of the Michigan State Bar.
Practice Areas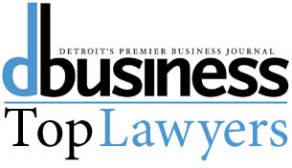 Credentials
Education
University of Detroit School of Law (J.D. cum laude, 1981)
Michigan State University (B.A. with honors, 1974; M.A. with honors, 1977)
Admissions
State Bar of Michigan
U.S. Court of Appeals, Sixth Circuit
U.S. Court of Appeals, Eighth Circuit
U.S. District Court, Eastern District of Michigan
U.S. District Court, Western District of Michigan
Professional Activities
State Bar of Michigan

Appellate Practice Section (Chair, Treasurer, and Council Member, 1995-2006)
Insurance and Indemnity Law Section (Council Member, 2007-2012)

Defense Research Institute
Michigan Defense Trial Counsel
Accomplishments
Best Lawyers® "Lawyer of the Year" (Metro Detroit)
Best Lawyers of America®

Appellate Law (2014-2019)
Insurance Law (2014-2019)

Super Lawyers™

Appellate (2006-2018)
Insurance Coverage (2019)
Top 25 Women Business Michigan (2013-2016)
Top 50 Women Michigan (2009-2016)
Top 100 Michigan (2011)

DBusiness® Top Lawyer

Insurance Law (2015-2017, 2020)
Appellate Law (2010-2013, 2015-2017, 2020)

Martindale-Hubbell® AV Preeminent Rated (5.0 out of 5.0)
Prominent Outcomes
Westfield Ins Co v Jenkins Constr Co, 2018 WL 4259378 (addressing CGL coverage and indemnity agreements)
Meemic v Bischer, 323 Mich App 153 (2017) (homeowners coverage for use of ATV off premises)
Tondreau v Hans, M.D., 495 Mich 869 (2013) (Michigan Supreme Court reversing both lower court Daubert rulings that would have allowed plaintiff's novel expert testimony)
Bennett v MIS Corp, 607 F3d 1076 (6th Cir. 2010) (affirming lower court ruling that air traffic controllers had no viable negligence claim against mold remediation contractor)
Berkeypile v Westfield Ins Co, 485 Mich 1115 (2010) (Supreme Court order reversing lower court's grant of UIM coverage where plaintiff recovered more than the UIM limits)
In re Duane Baldwin Trust, 274 Mich App 387 (2007), aff'd 480 Mich 915 (2007) (first impression interpretation of Michigan's Estate and Protected Individuals Code)
Kalamazoo Acquisitions, LLC, 395 F3d 338 (6th Cir 2005) (addressing waiver and breach of contract issues under a commercial property insurance policy)
Bachman v Swan Harbour Associates, 252 Mich App 400 (2002) (limiting claims under the Persons With Disability Act)
Publications & Speaking Engagements
Commercial General Liability Insurance Chapter in Michigan Insurance Law & Practice (ICLE, 2d Ed) (co-author)
Significant Insurance Decisions, The Journal of Insurance and Indemnity Law, a quarterly publication of the State Bar of Michigan's Insurance and Indemnity Law Section
Editor, Michigan Appellate Practice Section Newsletter, a quarterly publication of the State Bar of Michigan's Appellate Practice Section (2005-2009)
"Who's on First: the Riddle of Multiple Insurance Policies and Construction Injuries," Michigan Lawyer's Weekly (February 23, 2009)
News & Insights
Lauren Frederick, Sam Mate, and Deborah Hebert obtained summary disposition in a high-exposure, catastrophic no-fault case. The named insured's son renewed the insured's auto policy just a few months before the accident. But he failed to tell the insurer that the named insured had died. Given these facts, the Washtenaw County Circuit Court held that…
Attorneys Deborah Hebert and Kari Melkonian obtained summary disposition in Washtenaw County Circuit Court on behalf of the insurer in an action for declaratory relief. Defendant rescinded the policy based on misrepresentations made in the application for insurance. The Court agreed that the misrepresentation regarding the insured's marital status was material and entered an order…
Collins Einhorn Farrell PC is pleased to announce that 11 attorneys have been named to the 2015 edition of Best Lawyers in America©. For over three decades, Best Lawyers® has been considered the definitive guide to legal excellence. Best Lawyers has since partnered with U.S. News®, the leading rankings publication in the U.S., to rank…
Collins Einhorn attorneys Noreen Slank and Deborah Hebert have feature articles in the January 2013 issue of the Michigan State Bar's Journal of Insurance and Indemnity Law. Noreen writes on Michigan's Business Court Act and its implications for indemnity cases. Deb provides an update on significant insurance decisions from the Sixth Circuit Court of Appeals…
Collins Einhorn proudly announces that attorney Deborah Hebert has been named a partner in the firm. For more than two decades, Deb has served as lead counsel in hundreds of appeals at both the state and federal levels. In the early 1990's, she developed an interest in insurance coverage law and now also devotes a…
CEFU attorneys Deborah Hebert (Appeals), Deborah Lujan (Professional Liability), Noreen Slank (Appeals), and Michael Sullivan (Legal Malpractice and Professional Malpractice), were listed in the November/December 2010 issue of dbusiness as "Top Lawyers in Metro Detroit for 2011." More than 15,000 private attorneys in Oakland, Wayne, Macomb, Washtenaw and Livingston Counties were polled in a peer…
In an order issued March 12, 2010, the Supreme Court summarily reversed a published and precedent setting decision of the Court of Appeals that would have effectively transformed commercial UM coverage into excess coverage for the tortfeasor. See Berkeypile v Westfield Ins Co, 280 Mich App 179 (2009) rev'sd 2010 Mich Lexis 427. The Supreme…
December 2009 – CEFU attorney Deb Hebert was awarded a "Golden Gavel" Award by Westfield Insurance Company. This prestigious award recognizes the efforts made by attorneys on Westfield's behalf. Deb received the award in celebration of a successful appeal in the Stanek matter.
Noreen Slank and Deborah Hebert each published articles in the February 23, 2009 issue of Michigan Lawyers Weekly. Noreen's article is a primer on indemnity law "The Art of the Language: You Say 'Indemnity,' I Say 'Indemnitee'." Deborah's article addresses the complexities of multiple insurance policies potentially being activated in construction settings: "Who's on First:…
In April of 2006, Deborah Hebert obtained the reversal of a $600,000 judgment in the Court of Appeals on behalf of a property owner who used it for his auto shop business, which was incorporated. The Court agreed that the exclusive remedy provision of the Workers' Disability Compensation Act barred the claim.
Deborah Hebert was installed as Chair of the State Bar's Appellate Practice Section for term 2005-2006.
Noreen Slank and Deborah Hebert, of the Collins Einhorn appellate department, have both been named Fellows of the Litigation Counsel of America. The Litigation Counsel of America is a trial lawyer honorary society composed of less than one-half of one percent of America's lawyers. Membership is highly selective and by invitation only. Fellows are selected…