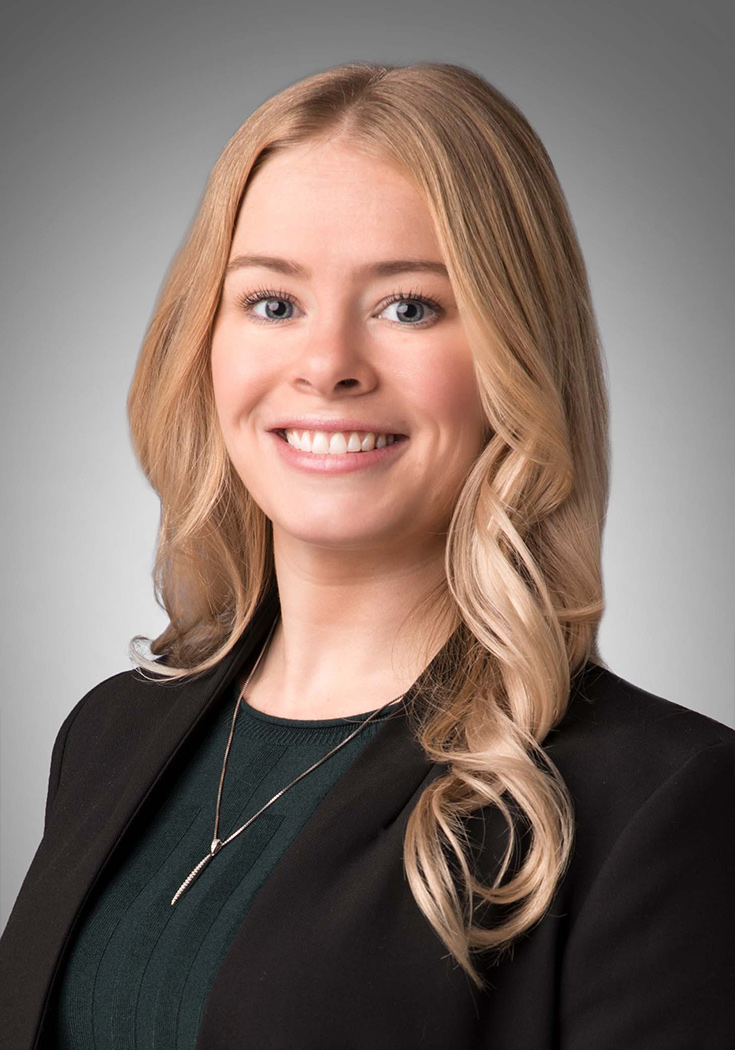 Attorney
Kristin E. Fernandez
Attorney
Kristin E. Fernandez

kristin.crowley@ceflawyers.com

248-663-7752

248-663-7753

VCard

LinkedIn

Download PDF
Summary
Kristin practices in the general and automotive liability group, focusing her practice on the defense of general and automotive liability claims.
During law school, Kristin was the Founder and President of the Detroit Mercy Mentorship Program, where she would assist incoming student in acclimating to the law school environment. Kristin served student government in multiple leadership positions, including as Class President, and was the American Constitution Society's Vice President.
Practice Areas
Credentials
Education
University of Detroit Mercy School of Law (J.D., 2019)
University of Michigan – Dearborn (B.A., 2015)
Admissions
Professional Activities
Oakland County Bar Association
Detroit Bar Association
Women's Bar Association – Oakland
Community Involvement
During law school, Kristin volunteered frequently at the St. Peter and Paul Warming Center in Detroit, Michigan.
Accomplishments
Dean's Scholarship for Academic Achievement
Book Awards for Evidence and Criminal Law.
Frank Murphy Honor Society – honor reserved for students graduating in the top 10% of their class
Women's Lawyer's Association Scholarship – Sarah Killgore Wertman
Detroit Mercy's Chapter of Alpha Sigma Nu Honor Society
News & Insights
In Duckworth v Cherokee Ins Co, ___ Mich App ___ ;___ NW2d ___ (2020) (Docket No. 347865), the Court of Appeals analyzed whether James Duckworth was an employee or independent contractor of Speed Express, LLC, to resolve a priority dispute between Speed Express's no-fault insurer and Duckworth's personal no-fault insurer. The Court held that trial…
Under the doctrine of equitable subrogation, a person who pays a debt primarily owed by a third party (the subrogee) is substituted in the place of the person for whom the debt is paid (the subrogor). The subrogee can then enforce the subrogor's rights to obtain reimbursement from the responsible third party. In Esurance Prop…
Collins Einhorn Farrell PC is pleased to announce that attorney Kristin E. Crowley has joined the firm's General & Automotive Liability practice group. Crowley has been with the firm since 2018 as a law clerk and was recently sworn in as an attorney with the State Bar of Michigan. Theresa Asoklis, CEO and co-managing…