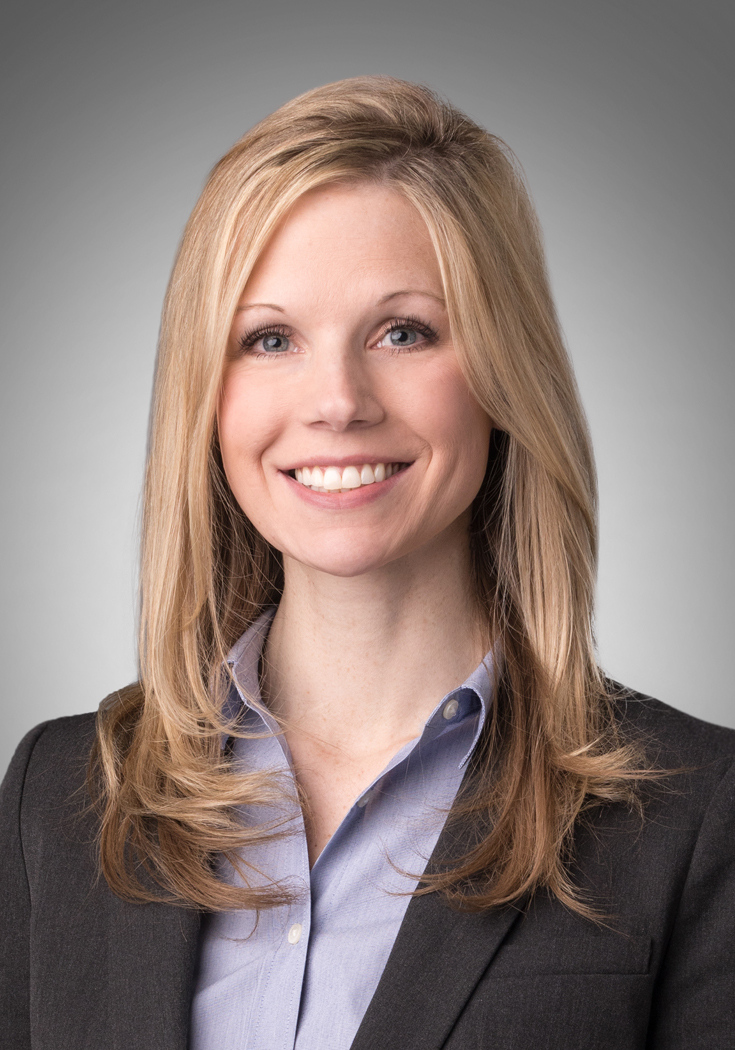 Attorney
Lindsey A. Peck

lindsey.peck@ceflawyers.com

248-663-7710

248-663-7711

VCard

LinkedIn

Download PDF
Summary
Lindsey's well-rounded and versatile skill set has enabled her to wear many hats throughout her career—litigator, trial attorney, and appellate practitioner. She has litigated countless cases that resulted in summary disposition or summary judgment in favor of her clients. She has also tried multiple cases, all of which resulted in defense verdicts in favor of her clients. For the past few years, she has focused on appellate practice. Her eye for detail and penchant for writing have been the key to her success in both state and federal appellate courts.
In addition to her experience in general liability and personal injury defense, Lindsey has extensive experience in municipal law. She has defended municipal agencies, departments, appointed and elected officials, officers, and employees against a broad spectrum of claims, including statutory claims, civil rights claims, tort claims, zoning and land use claims, employment claims, and contract claims arising out of public works infrastructure projects and improvements. She has also advised boards, commissions, councils, departments, and other levels of government on a wide array of issues that arise in the context of municipal governance.
Lindsey has also handled legal matters on behalf of public utility companies. She has litigated contract claims arising out of indemnity provisions and release agreements, as well as tort and personal injury claims.
Practice Areas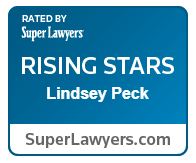 Credentials
Education
Michigan State University College of Law (J.D. cum laude, 2010)
University of Minnesota (B.A. cum laude, 2006)
Admissions
State Bar of Michigan
U.S. Supreme Court
U.S. Court of Appeals, Sixth Circuit
U.S. District Court, Eastern District of Michigan
U.S. District Court, Western District of Michigan
Professional Activities
State Bar of Michigan

Appellate Practice Section
Accomplishments
Super Lawyers™
Hour Detroit®

Top Women Attorneys in Michigan (2014-2018)

Listed "Top Lawyer" by Michigan Top Lawyers (2015)
Prominent Outcomes
Latits v Phillips, — F.3d — (6th Cir. 2017) (convinced the Sixth Circuit that a police officer who shot and killed a fleeing motorist is entitled to qualified immunity) (December 2017)
Nielsen v Safeguard Properties LLC, unpublished per curiam opinion of the Court of Appeals, issued November 9, 2017 (Docket No 333244) (convinced the Court of Appeals that a property preservation company, which works with mortgage companies nationwide to secure properties that have been vacated following a mortgagor's default, is not a "debt collector" or a "collection agency" within the meaning of the Fair Debt Collection Practices Act, the Michigan Regulation of Collection Practices Act, or the Michigan Occupational Code) (November 2017)
Livingston Christian Schools v Genoa Charter Township, 858 F.3d 996 (6th Cir. 2017) (convinced the Sixth Circuit that a township did not violate a religious school's rights under the Religious Land Use and Institutionalized Persons Act) (June 2017)
Nyilas v Steinaway, 686 Fed. Appx. 355 (6th Cir. 2017) (convinced the Sixth Circuit that deputies who made a warrantless entry and deployed a flash bang did not violate the occupants' clearly established constitutional rights) (April 2017)
Joe v Community Emergency Medical Service, unpublished per curiam opinion of the Court of Appeals, issued May 26, 2016 (Docket No 323276) (convinced the Court of Appeals that 911 dispatchers did not commit gross negligence or proximately cause the decedent's death) (May 2016)
Caldwell v City of Southfield, No. 13-15283, 2015 WL 7016336 (E.D. Mich. 2015) (convinced the District Court that an officer who shot a fleeing armed robbery suspect did not violate the Fourth Amendment or state law) (November 2015)
Auto-Owners v Seils, 310 Mich. App. 132 (2015) (convinced the Court of Appeals that a corporation could not be held vicariously liable under the Dram Shop Act) (March 2015)
Baker v Smiscik, 49 F. Supp. 3d 489 (E.D. Mich. 2014) (convinced the District Court that officers who detained and searched a patron openly carrying a rifle and a pistol in a coffee shop did not violate any clearly established rights under the Fourth Amendment or the Second Amendment) (September 2014)
Edgerson v Matatall, No. 10-14954 (E.D. Mich. 2014) (convinced a federal jury that an officer who fired more than ten shots at a suspect following a car chase did not violate the Fourth Amendment or state law) (January 2014)
In re Bambas, unpublished order of the Court of Appeals, issued July 26, 2012 (Docket No 309221) (convinced the Court of Appeals to grant a rare summary affirmance in a case where a litigant and his attorney accused a judge of harboring a bias that undermined her ability to impartially reside over a criminal trial) (July 2012)
Callahan v Steinaway, 12-10774 (E.D. Mich. 2013) (convinced a federal jury that a deputy/student resource officer did not violate the Fourth Amendment or state law when he tackled and handcuffed a student accused of assault) (August 2013)
Publications & Speaking Engagements
How to Write an Effective Brief, American Constitution Society
Lindsey has spoken to various groups about law-enforcement liability.
News & Insights
When an insurer hires defense counsel to represent an insured, a "tripartite relationship" is born. In some jurisdictions, courts consider both the insured and the insurer to be clients. In other jurisdictions, courts consider the insured to be the primary client but recognize, nevertheless, that defense counsel also owes some secondary duty to the insurer….
Attorneys Richard A. Joslin and Lindsey A. Peck obtained summary disposition on behalf of a shopping mall owner in a serious personal injury case. The plaintiff was injured when an out-of-control car crashed into a mall store. In addition to suing the driver of the car, the plaintiff sued the store operator, the mall owner and the owner of a neighboring mall which shared the parking lot where the accident occurred. In granting summary disposition to the owner of the neighboring mall, the court held that the neighboring mall owed no duty to the plaintiff and that no duty arose from the easement agreement between the mall owner and its neighbor.
Attorneys Kari L. Melkonian and Lindsey A. Peck won summary disposition in favor of a snow-removal company in a slip-and-fall case. The Court dismissed the plaintiff's claims against the defendant, holding that the defendant didn't owe the plaintiff a separate duty. The Court also granted the snow-removal contractor's motion for summary disposition on a third-party complaint filed against its subcontractor. The Court found that, under the terms of the snow-removal subcontract, the subcontractor owed the contractor and property owner both defense and indemnification.
Collins Einhorn Farrell PC is pleased to announce that attorney Lindsey A. Peck has joined the firm's Appellate Practice Group. Ms. Peck will be focusing her practice on appellate litigation, dispositive motion practice, and post-verdict litigation in the trial courts.