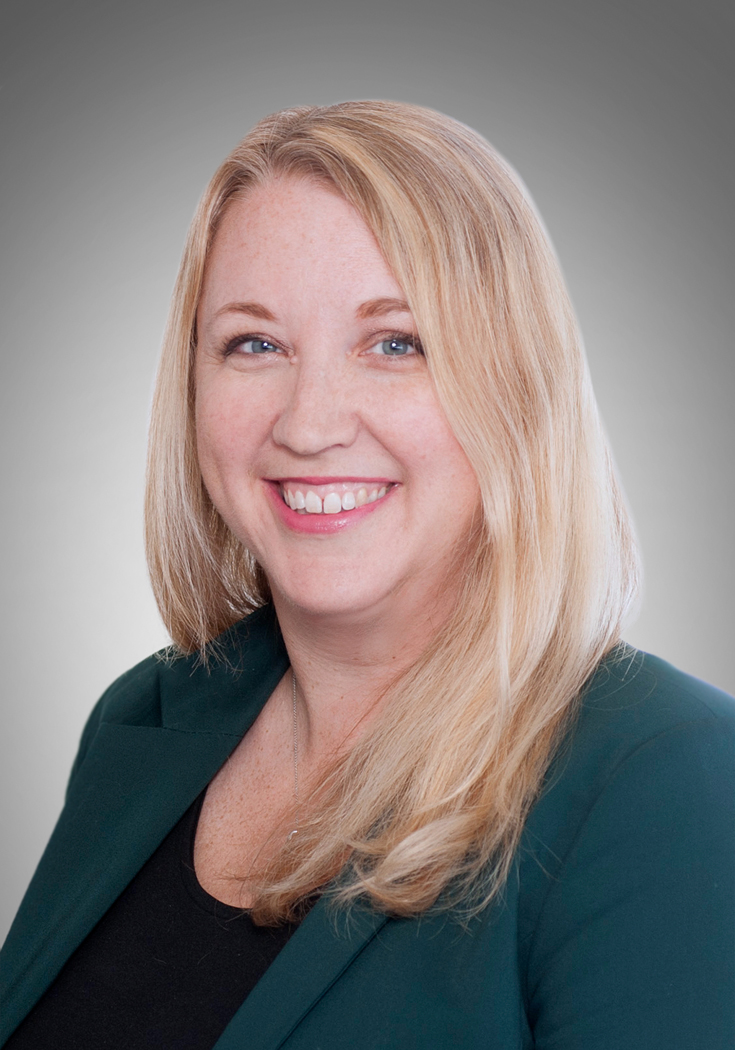 Attorney
Melissa E. Graves
Attorney
Melissa E. Graves

melissa.graves@ceflawyers.com

248-351-5423

248-351-5448

VCard

LinkedIn

Download PDF
Summary
Melissa focuses her practice on the defense of professional liability claims and has represented a wide array of professionals, including attorneys, real estate agents, insurance agents, and health care professionals. Melissa is also involved in the defense of judicial disciplinary and general liability matters, including claims arising out of auto and trucking accidents. Her experience includes representing clients from the pre-suit phase through trial and she has been successful in obtaining favorable rulings in a number of appellate matters.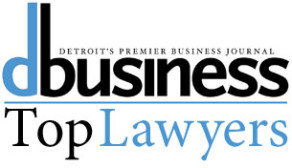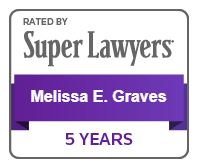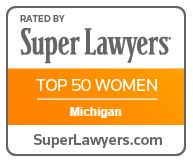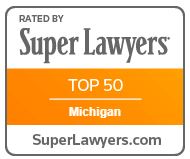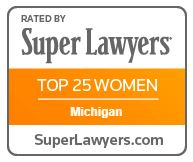 Credentials
Education
Wayne State University Law School (J.D. cum laude, 2002)
Wayne State University (B.S. magna cum laude, 1999)
Admissions
State Bar of Michigan
U.S. District Court, Eastern District of Michigan
U.S. District Court, Western District of Michigan
Professional Activities
Oakland County Bar Association
Oakland | Women's Bar Association

Past President (2013-2014)
Accomplishments
Best Lawyers of America®

Professional Malpractice Law – Defendants (2018-2021)

Super Lawyers™

Professional Liability (2013-2019)
Top 25 Women Business Michigan (2016-2018)
Top 50 Women Michigan (2016-2019)
Top 50 Michigan Business (2017)
Top 100 Michigan (2017)
Rising Star (2010, 2012)

DBusiness® Top Lawyer

Legal Malpractice Law (2012, 2016-2018)
Professional Malpractice Law (2020)

Women Leaders in the Law, Michigan Lawyers Weekly (2016)
Recipient of the Boaz Siegel Award for Outstanding Performance in the Fields of Pension, Health and Welfare, Employment or Labor Law
Served as Member of the National Moot Court Team
Prominent Outcomes
Won summary disposition in the Livingston County Circuit Court in a contentious multi-million dollar legal malpractice claim in which the opposing parties tried to inject entirely new theories into the case after extensive discovery, including over 30 days of deposition testimony from key witnesses.
Publications & Speaking Engagements
Social Media and Word-of-Mouse Discovery Tips 4 Litig8tors, DRI Riding the E&O Line, Vol. 3 Issue 1 (March 15, 2011)
In Supervising Other Health Care Providers, The Duties and Liabilities are Many, Michigan Medical Law Report, Vol. 7, No. 3 (Fall 2011)
Voodoo Economics? Loss of Parental Training and Guidance: The New Battleground in Medical Malpractice Damages, Michigan Defense Quarterly, Vol. 27, No. 1 (July 2010)
Presented to a prominent certified public accounting firm in a seminar entitled "Emerging Ethics & Cyber Risks" (May 2018)
Melissa regularly lectures on professional matters as a part of CPE accreditation, covering topics such as risk management and ethics techniques to avoid ethical lapses, privacy and data security issues, and client confidentiality ethics.
News & Insights
Collins Einhorn Farrell PC is pleased to announce that 19 lawyers have been included in the 2021 Edition of The Best Lawyers in America, including 5 receiving "Lawyer of the Year" distinction.  Four additional lawyers have also been included in the "Ones to Watch" edition, which recognizes associates and other lawyers who are earlier in…
With the world adjusting to the impact of COVID-19, many accountants have already found themselves, or will soon find themselves, hearing from current or past clients who want advice about the impact of COVID-19. Issues related to the CARES Act, the Paycheck Protection Program, or general accounting and tax advice arising out of economic pressures…
Collins Einhorn attorneys recently prevailed on behalf of client, a Detroit restaurant, who was the defendant in a premises liability case. Plaintiff was attending a private party at the restaurant when a speaker fell and struck plaintiff. In the trial court, attorneys Melissa E. Graves and Jeffrey R. Hicks argued that plaintiff's premises-liability claim failed since there was no…
Late last year, the Court of Appeals issued a published decision in Broz v Plante & Moran, PLLC, which provided some much-needed clarity regarding the applicable standards for accountant-malpractice claims. (See our post about Broz here.)  But that clarity was short-lived, as the Supreme Court recently issued an order vacating part of the decision. At…
Accountants, like other licensed professionals, can be sued for malpractice. But cases involving accounting malpractice are few and far between. Until recently, there's been scarce guidance from Michigan appellate courts about the applicable standards for accountant-malpractice claims. The Court of Appeals recently issued a published decision in which it provided some much-needed guidance regarding accountant-malpractice…
Collins Einhorn Farrell PC is proud to announce that 15 of its attorneys have been named to the 2020 Michigan Super Lawyers list, and an additional 8 attorneys were named to the 2020 Michigan Rising Stars list. Additionally, Melissa Graves was named to the Top 50: 2020 Women Michigan Super Lawyers list. Super Lawyers, a…
We are pleased to announce that our colleague Melissa E. Graves has been named a 2016 Michigan Lawyers Weekly's "Women in the Law." The selection criteria included commitment to excellence in the practice of law, inspiring and accomplished leadership in the profession, mentoring and significant contributions of time and effort to volunteer and pro bono activities. Graves is one of 30 distinguished lawyers who were chosen to receive this prestigious award.
Two Collins Einhorn attorneys will be assuming leadership roles in major bar associations this week. Kevin Moloughney will be installed as the president of the Association of Defense Trial Counsel on Tuesday, May 7, 2013. Kevin practices in the areas of general and automobile liability, insurance coverage, construction defect liability, and premises liability. Melissa Graves…
Collins Einhorn attorney, Melissa E. Graves, is the president-elect of the Women's Bar Association (Oakland County Region of the Women Lawyers Association of Michigan).
CEFU Lawyers, Richard Joslin and Melissa Graves, co-authored an article in the Vol 7, No. 3, Fall 2011 issue of Michigan Medical Law Report. In the artice entitled "In Supervising other health care providers, the duties and liabilities are many," Joslin and Graves explain that Michigan law requires that many non-physician health care provides be…
The March 15, 2011 edition of DRI Riding the E O Line, Vol 3 Issue 1, featured an article written by CEFU attorneys David C. Anderson and Melissa E. Graves. The article focused on the use of social networking sites, such as Facebook, in discovery.
CEFU Attorney, Melissa Graves, will serve as the Treasurer for the Women's Bar Association (Oakland County Region of Women Lawyers) for 2011. Melissa will be sworn in at the organization's annual dinner in May, 2011.