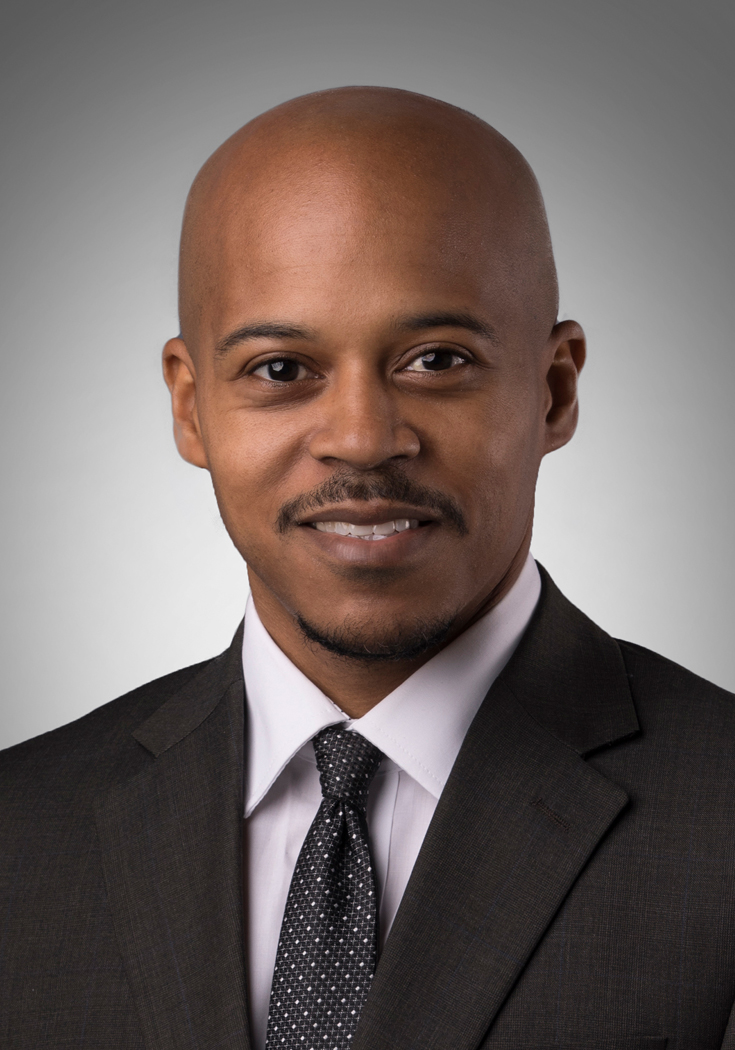 Attorney
Daryle F. Houston
Attorney
Daryle F. Houston

daryle.houston@ceflawyers.com

248-351-5428

248-351-5453

VCard

LinkedIn

Download PDF
Summary
Daryle is a member of the firm's Asbestos/Toxic Tort Practice Group. He has successfully defended equipment and product manufacturers, non-manufacturing sellers and premises owners in courts throughout Michigan. In support of the firm's role as National Coordinating Counsel, Daryle has assisted in defending cases brought throughout the country.
Prior to joining the firm, he served as an Assistant Prosecuting Attorney for Wayne County. During his time at the Prosecutor's Office, he was assigned to the Special Victims Unit.  He successfully prosecuted hundreds of domestic violence cases, trying dozens to verdict in both, district, and circuit court.
During law school, he interned for the Hon. Donovan Frank, Senior U.S. District Judge, District of Minnesota. His time with Judge Frank exposed him to the procedure of complex litigation.
Practice Areas
Credentials
Education
Mitchell Hamline School of Law (J.D., 2014)
Berkeley College (B.A., 2012)
Admissions
Professional Activities
State Bar of Michigan

Communications and Member Services Steering Committee
Accomplishments
Best Lawyers of America® Ones to Watch

Mass Tort Litigation / Class Actions – Defendants (2024)
Product Liability Litigation – Defendants (2022-2024)

Board of Editors: Journal of Public Law and Policy (2013-2014)
Associate: Journal of Public Law and Policy (2012-2013)
President: Black Law Students Association (2012-2013)
Minnesota Association of Black Lawyers Scholar (2011, 2012)
News & Insights
Collins Einhorn Farrell PC is pleased to announce that 27 lawyers have been included in the 2024 editions of The Best Lawyers in America, including three receiving "Lawyer of the Year" distinction.  Eleven of the 27 lawyers have been included in the Ones to Watch edition, which recognizes attorneys who are early in their careers…
Collins Einhorn Farrell is pleased to announce that attorneys Joshua M. Stapp, Ali H. Harajli, Zabbia N. Alholou, Daryle F. Houston, Laura M. McLane, and Christopher J. Petrick, and have been elected partners in the firm. "These attorneys earned their promotions through excellent work on behalf of our clients and demonstrated leadership skills." said firm CEO…
Collins Einhorn Farrell PC is pleased to announce that 27 lawyers have been included in the 2023 editions of The Best Lawyers in America, including four receiving "Lawyer of the Year" distinction.  Eleven of the 27 lawyers have been included in the Ones to Watch edition, which recognizes attorneys who are early in their careers…
Collins Einhorn Farrell PC is pleased to announce that 28 lawyers have been included in the 2022 editions of The Best Lawyers in America, including four receiving "Lawyer of the Year" distinction.  Eleven of the 28 lawyers have been included in the Ones to Watch edition, which recognizes attorneys who are early in their careers…