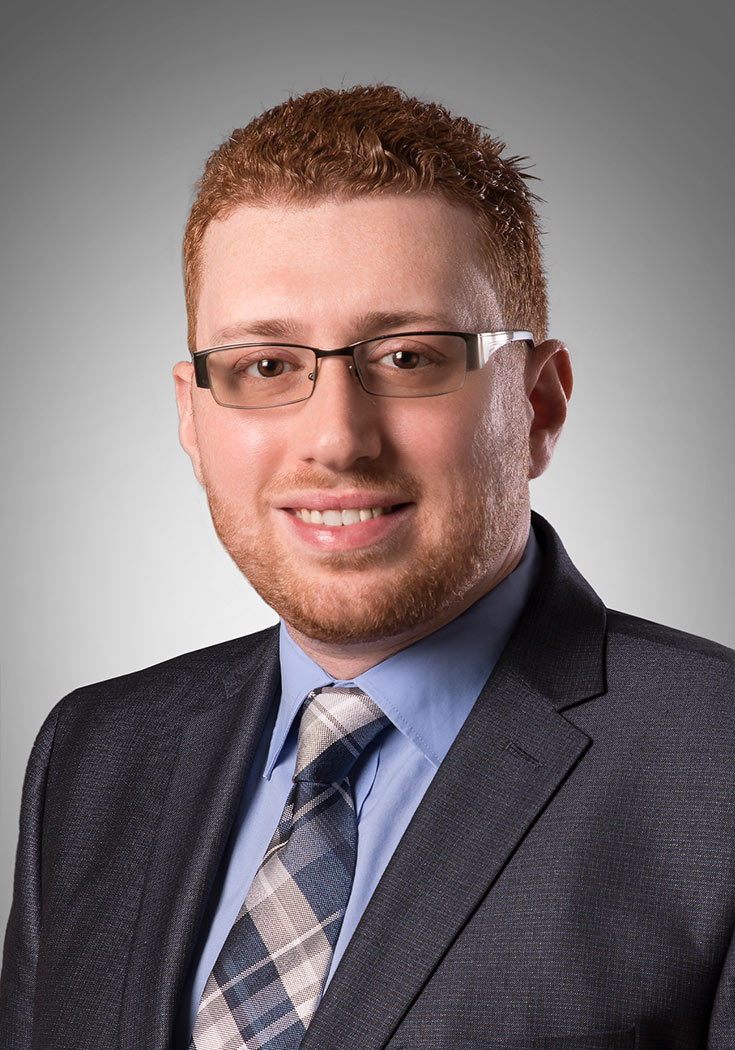 Attorney
Ali H. Harajli

Ali.Harajli@ceflawyers.com

248-351-5463

248-351-5478

VCard

LinkedIn

Download PDF
Summary
Ali focuses his practice in the areas of general liability, professional liability, automotive liability, and construction law. He has successfully protected the rights of an array of individuals and professionals, including architects, engineers, construction managers, attorneys, and insurance agents. Ali has also represented businesses and individuals for breach of contract claims, landlord/tenant claims, and complex commercial matters. Ali has substantial experience in all phases of litigation, including discovery, dispositive motion practice, and trial.
Practice Areas
Credentials
Education
University of Minnesota Law School (J.D. 2012)
University of Michigan – Dearborn (B.A., with High Distinction, 2008)
Admissions
State Bar of Michigan
U.S. District Court, Eastern District of Michigan
Professional Activities
Washtenaw County Bar Association—
Prominent Outcomes
Successfully obtained summary disposition along with a subsequent award of attorney fees in a professional liability case against Architects by demonstrating that each of the plaintiffs' claims were unfounded (July 2018).
Successfully obtained summary disposition in favor of an Engineering firm that was sued for encroaching onto a homeowner's property by demonstrating that the Engineering firm's actions were in accordance with the law (July 2018).
News & Insights
Collins Einhorn Farrell is pleased to announce that attorneys Joshua M. Stapp, Ali H. Harajli, Zabbia N. Alholou, Daryle F. Houston, Laura M. McLane, and Christopher J. Petrick, and have been elected partners in the firm. "These attorneys earned their promotions through excellent work on behalf of our clients and demonstrated leadership skills." said firm CEO…
When a person is injured in a motor vehicle accident while working on the job, that individual usually carriers Worker's Compensation insurance through his employer in addition to No-Fault PIP insurance on the vehicle. What happens when the Worker's Compensation carrier goes bankrupt in this situation? In Mathis  v Auto-Owners et al, unpublished per curiam…
Assignments have become a popular mechanism for medical providers to collect their bills on behalf of patients injured in car accidents. As a result, insurers frequently dispute whether medical providers have valid assignments. MCL 500.3143 prohibits assignments for benefits payable in the future, but it does not provide any temporal restrictions on the meaning of…
Insurers frequently dispute the application of MCL 500.3114(3) (the employer-furnished vehicle exception) in cases involving commercial vehicles. In Miclea v Cherokee Ins Co (Docket No. 344694), the Michigan Court of Appeals clarified that an individual's status as an independent contractor does not have any impact on whether the individual is an "employee" of another person…
Collins Einhorn Farrell PC is pleased to announce that attorney Ali H. Harajli has joined the firm's General and Automotive Liability practice group. Harajli focuses his practice in the areas of general liability, professional liability, automotive liability, and construction law. He has successfully protected the rights of an array of individuals and professionals, including architects,…