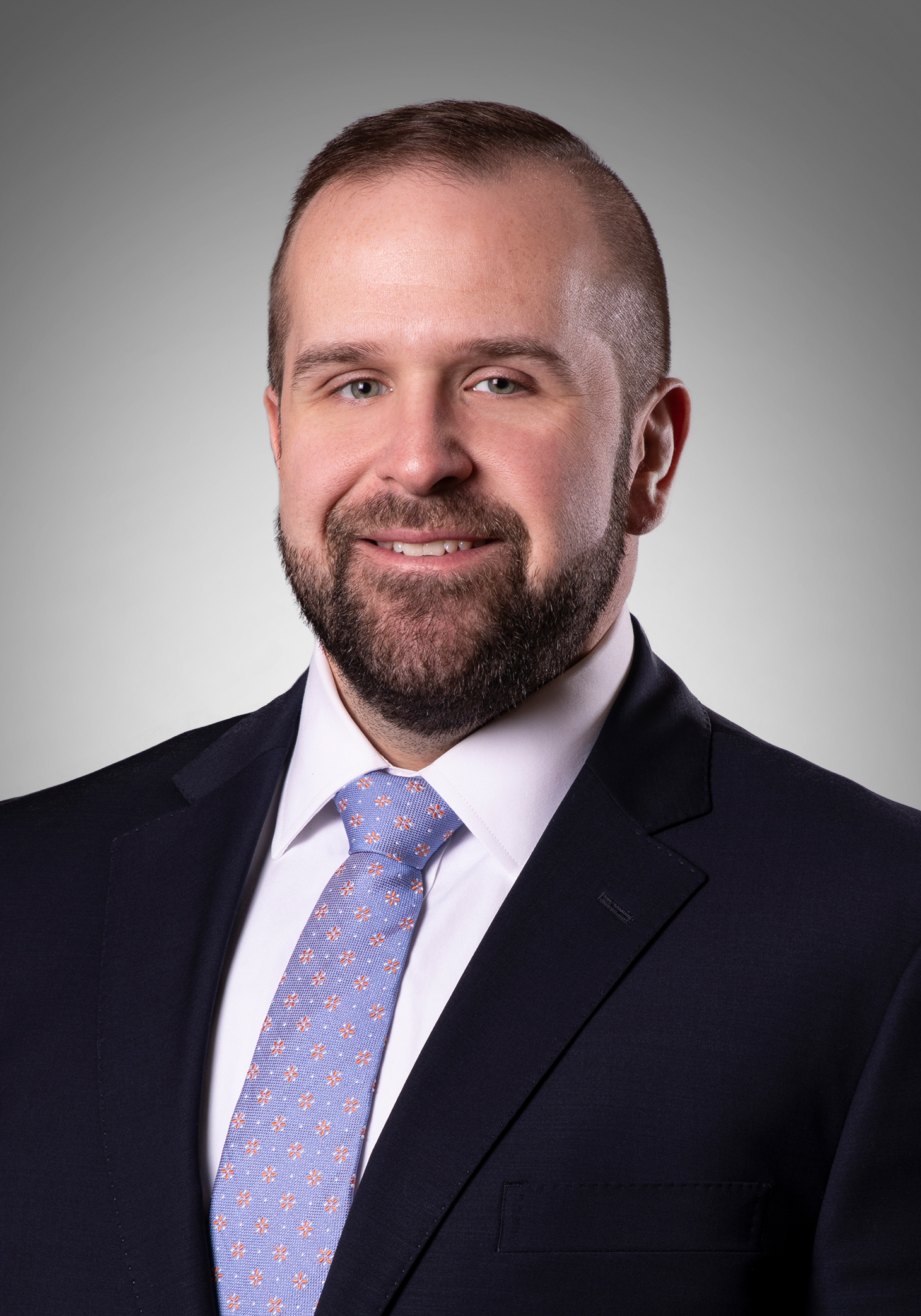 Attorney
Christopher J. Petrick
Attorney
Christopher J. Petrick

Christopher.Petrick@ceflawyers.com

(248) 351-7164

(248) 351-7165

VCard

LinkedIn

Download PDF
Summary
Christopher is a member of the firm's General and Automotive Liability Practice Group.  Christopher represents insurers, corporations, and individuals in a broad spectrum of general liability and defense matters, including defending first and third party automobile and premises liability cases.  He also devotes a portion of his practice to insurance coverage matters, representing insurance carriers in complex coverage disputes involving all policy types, from opinions to litigation.  Christopher has extensive trial experience, previously serving as a Wayne County Assistant Prosecutor.  As a prosecutor, Christopher successfully handled hundreds of felony cases including securing jury convictions in several high-profile cases which garnered national media attention.
Before joining Collins Einhorn Farrell, Christopher also defended numerous corporations against construction defect and general liability claims.
Practice Areas
Credentials
Education
University of Detroit Mercy School of Law (J.D., 2012)
Eastern Michigan University (B.S., 2009)
Admissions
State Bar of Michigan
U.S. District Court, Eastern District of Michigan
U.S. District Court, Western District of Michigan
Professional Activities
State Bar of Michigan – Young Lawyers, Negligence Law, Insurance and Indemnity Law
Federalist Society
Michigan Defense Trial Counsel
Community Involvement
In his spare time, Christopher volunteers as an Assistant Varsity Wrestling Coach at Livonia Franklin High School.  He is also an active member of his church, Christ Our Savior, in Livonia, Michigan.
Accomplishments
Dickinson County Bar Association President (2013)
Ernie Goodman Trial Advocacy Tournament (2011) – Tournament Champion, Runner-Up Best Advocate
5 Year Service Award – Michigan Prosecuting Attorneys Association
Prominent Outcomes
Defended a commercial trucking insurance carrier in coverage litigation involving multiple injury allegation claims and lawsuits.  Obtained favorable outcome in trial court related to the applicability of the at-issue policy language and exclusions. (May 2023)
Successfully argued and obtained summary disposition on behalf of a movie theater in a premises liability lawsuit seeking damages for a slip and fall in the concession line.  Through discovery, including obtaining video surveillance, defense established that the condition was both open and obvious, and that the premises owner fulfilled its duty to the plaintiff by placing a wet floor sign in the area of the alleged fall. (February 2023)
Obtained early dismissal of a lawsuit filed in Federal Court by way of a Motion to Dismiss in Lieu of an Answer.  Defense counsel argued, and the Court agreed that the plaintiff's claims were frivolous, speculative at best, and no amount of discovery could prove otherwise.  Plaintiff's appeal to the United States Court of Appeals was denied. (December 2022)
Successfully argued a motion for summary disposition of Plaintiff's premises liability claim.  Plaintiff's case was dismissed with prejudice. (February 2020)
News & Insights
Introduction On July 28, 2023, the Michigan Supreme Court released its long-anticipated opinion in Kandil-Elsayed v F&E Oil, Inc., which addresses the open-and-obvious doctrine in premises-liability cases. For over 20 years, property owners in Michigan did not have a duty to protect against open and obvious dangers. Kandil-Elsayed overrules decades of precedent, removing the open-and-obvious doctrine from the analysis…
Plaintiff was a patron at a local movie theater who slipped and fell in a concession line near the entrance of the theater.  During discovery evidence established that it had been raining hard the day of Plaintiff's fall.  Additionally, surveillance video was produced which showed at least three wet floor signs in the entrance and…
Collins Einhorn Farrell is pleased to announce that attorneys Joshua M. Stapp, Ali H. Harajli, Zabbia N. Alholou, Daryle F. Houston, Laura M. McLane, and Christopher J. Petrick, and have been elected partners in the firm. "These attorneys earned their promotions through excellent work on behalf of our clients and demonstrated leadership skills." said firm CEO…
Statutory and common-law dog-bite claims don't always rise and fall together. In Costanza v Limon (Docket No. 353910), the Court of Appeals reversed a trial court's grant of summary disposition on a plaintiff's statutory claim while affirming summary disposition of the plaintiff's common-law claims. The Court's analysis reveals the differences between each type of claim…
Under Michigan's open-and-obvious doctrine, injured plaintiffs generally cannot recover damages for dangerous conditions that they knew about or should have known about. In Rivera v Lowe's Home Center, LLC (Docket No. 348032), the Michigan Court of Appeals emphasized that the doctrine only comes into play after the plaintiff identifies a defect in the land that presents an…
Collins Einhorn Farrell PC is pleased to announce that attorney Christopher J. Petrick has joined the firm's General and Automotive Liability practice group. Petrick focuses his practice in the areas of general liability and insurance coverage. He represents insurers, corporations, and individuals in a broad spectrum of general liability and defense matters, including defending first…