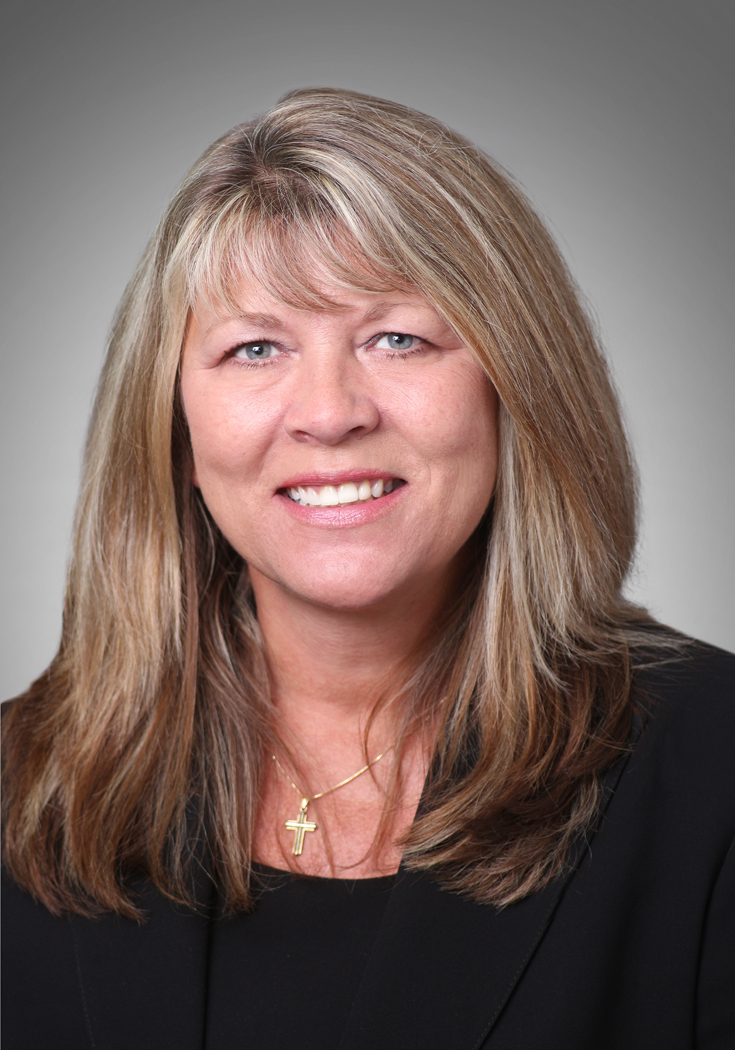 Attorney
Theresa M. Asoklis
Attorney
Theresa M. Asoklis

theresa.asoklis@ceflawyers.com

248-351-5411

248-351-5422

VCard

LinkedIn

Download PDF
Summary
Theresa is the CEO and co-managing shareholder of the firm. She has spent her entire legal career at Collins Einhorn, joining the firm in 1989 when it was just a dozen lawyers. For the past 30 years, Theresa has focused her practice in the areas of professional liability defense and trucking and transportation law. Theresa has defended attorneys, judges, insurance agents, real estate agents, accountants, engineers, surveyors, and architects in a wide array of civil matters and in the disciplinary process. In addition, Theresa has defended trucking companies and their drivers in high-exposure injury and wrongful death cases. Theresa has successfully tried numerous cases throughout her career.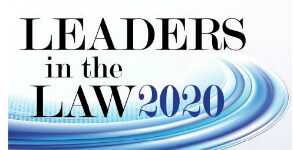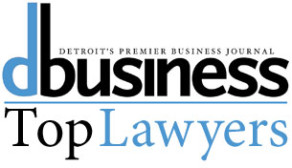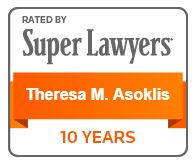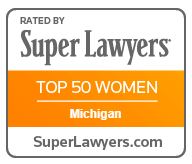 Credentials
Education
Wayne State University (J.D. 1989)
Wayne State University (B.A. with distinction, 1986)
Admissions
State Bar of Michigan
U.S. Court of Appeals, Sixth Circuit
U.S. District Court, Eastern District of Michigan
U.S. District Court, Western District of Michigan
Professional Activities
Oakland County Bar Association
Macomb County Bar Association
Michigan Defense Trial Counsel
Michigan State Bar Foundation (Fellow)
Oakland County Bar Foundation (Fellow)
Community Involvement
Theresa is a member of Trinity Lutheran Church in Clinton Township, Michigan where she served on the Church's governing board and actively volunteers her time in other church and school-related activities.
Accomplishments
Best Lawyers® "Lawyer of the Year" (Metro Detroit)

Professional Malpractice Law – Defendants (2015)
Legal Malpractice Law – Defendants (2021)

Best Lawyers of America®

Professional Malpractice Law – Defendants (2010-2021)
Legal Malpractice Law – Defendants (2019-2021)

Super Lawyers™

Professional Liability (2008-2019)
Top 50 Women Michigan Super Lawyers (2010-2012, 2019)

DBusiness® Top Lawyer

Professional Malpractice Law (2012-2013, 2015-2020)
Legal Malpractice Law (2012-2014, 2016, 2018,2020)
Professional Liability (2010)

Distinguished Brief Award (co-winner), sponsored by the Thomas M. Cooley Law Review and awarded to the three most scholarly briefs submitted to the Michigan Supreme Court (2001)
Martindale-Hubbell® AV Preeminent Rated (5.0 out of 5.0)
Prominent Outcomes
In re Chmura, 461 Mich 517 (2000)—declared canon pertaining to judicial campaign conduct unconstitutional.
In re Chmura (After Remand), 464 Mich 58 (2001)—rejecting Judicial Tenure Commission's recommendation of discipline, and declaring that judge's campaign literature was literally or substantially true and/or communicated mere rhetorical hyperbole protected by the First Amendment.
Osprey SA LTD v. Biber, (2015 WL 8540970)—successfully defended lawyer and law firm in a contentious multi-million dollar legal malpractice case.
Farris v. McKaig, 324 Mich App 349 (2018)—affirming summary disposition for attorney serving as a lawyer-guardian ad litem on basis of immunity provided to GALs pursuant to MCL 691.1407(6).
Bailey v. Bailey, 2008 WL 324156, ED MI Feb 6, 2008—summary judgment for attorney alleged to have violated wiretapping statutes.
Alterman v. Provizer, 195 Mich App 422 (1992)—summary disposition in favor of client in legal malpractice case affirmed under collateral estoppel doctrine.
St. Paul Insurance v. American Home, 444 Mich 560 (1994)—prevailed in coverage dispute in favor of client — excess insurer.
Publications & Speaking Engagements
Think Twice before You 'Cyber-Snoop': Potential Professional Liability for Activities Related to Electronic Communications and Wiretapping, IADC Roundtable, Chicago IL (May 2010)
The Malpractice Statute of Limitations: Judicial Interpretation Run Amok, Laches (February 1994)
Featured in Motion® Magazine's 2009 article, Reputation Matters: When a Lawyer Needs a Lawyer
News & Insights
Collins Einhorn Farrell PC is proud to announce that David C. Anderson, Theresa M. Asoklis, Brian D. Einhorn, Deborah A. Hebert, and Neil W. MacCallum have been named 2021 Best Lawyers® "Lawyer of the Year" in the Detroit Area in their respective practice areas. Only a single lawyer in each practice area within a designated…
Collins Einhorn Farrell PC is pleased to announce that 19 lawyers have been included in the 2021 Edition of The Best Lawyers in America, including 5 receiving "Lawyer of the Year" distinction.  Four additional lawyers have also been included in the "Ones to Watch" edition, which recognizes associates and other lawyers who are earlier in…
It's been three weeks since Collins Einhorn went remote. And it looks like we are headed for several more weeks of the work-from-home regimen. Upcoming Pros for Pros blog posts will touch on unique issues presented when professionals are forced to abandon their physical offices and set up shop in their kitchens, basements, or if lucky, a…
Collins Einhorn Farrell PC is pleased to announce that Theresa Asoklis has been named a 2020 Leader in the Law by Michigan Lawyers Weekly. Theresa is one of 30 distinguished lawyers to receive this prestigious honor. Recipients are selected based on significant accomplishments and contributions in the legal field, leadership in improving the justice system…
Collins Einhorn Farrell PC is proud to announce that 15 of its attorneys have been named to the 2020 Michigan Super Lawyers list, and an additional 8 attorneys were named to the 2020 Michigan Rising Stars list. Additionally, Melissa Graves was named to the Top 50: 2020 Women Michigan Super Lawyers list. Super Lawyers, a…
Change is good. After 10 years at the helm of Collins Einhorn Farrell PC, Neil MacCallum and Mike Sullivan are passing the torch. Effective May 1, 2019, Dan Collins and Theresa Asoklis will take over as the firm's co-managing shareholders. The firm traces its origins to 1971, when the late Mort Collins asked Brian Einhorn…
Collins Einhorn attorneys Theresa M. Asoklis and Michael J. Cook successfully defended a complex, large damage, legal-malpractice case. After the trial court denied two motions for summary disposition, Asoklis and Cook, obtained a rare grant of leave to appeal from the Court of Appeals. The appellate court then reversed, finding that the trial court should have granted summary disposition to the defendants based on the expiration of the statute of limitations. To read further, click on the headline.
Collins Einhorn Farrell PC is pleased to announce that 11 attorneys have been named to the 2015 edition of Best Lawyers in America©. For over three decades, Best Lawyers® has been considered the definitive guide to legal excellence. Best Lawyers has since partnered with U.S. News®, the leading rankings publication in the U.S., to rank…
Collins Einhorn Farrell PC attorney Theresa M. Asoklis has been named the Best Lawyers®2015 Professional Malpractice Law – Defendants "Lawyer of the Year" in Metro Detroit. Only a single lawyer in each practice area and designated metropolitan area is honored as the "Lawyer of the Year," making this accolade particularly significant. These lawyers are selected…
On May 13, 2010, Collins Einhorn attorney, Theresa Asoklis, spokeat the Professional Liability Roundtable in Chicago, Illinois. Theresa's topic, "Think Twice before You Cyber-Snoop; Potential Professional Liability for Activities Related to Electronic Communications and Wiretapping," explored the potential consequences under federal and state statutes, when lawyers and their clients are tempted to use "intercepted electronic…